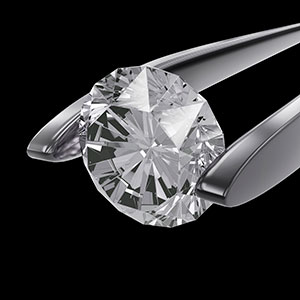 Vintage, estate, and antique are all terms in the jewelry business that are often used interchangeably. But there's a difference between these types of jewelry, and it matters to know what they are when you're purchasing diamonds or another type of fine jewelry.
At Heritage Estate Jewelry, we sell estate diamonds, and we want to go over the difference between estate jewelry, antique, and vintage jewelry.
Estate jewelry—Jewelry can be classified as "estate" jewelry if it had another owner. For example, if you purchase estate diamonds from us, you will not be the first owner. Contrary to popular belief, a piece of jewelry can still fall under the "estate" category even if the previous owner is still alive.
Vintage jewelry—If you purchase vintage jewelry, you are typically purchasing a piece of jewelry that is between 50 and 100 years old. Typically, vintage pieces are worn heavily, and they are often used to add interest and flair to different outfits.
Antique jewelry—If a piece of jewelry is over 100 years old, it is considered antique jewelry. Usually, antique jewelry features a high level of craftsmanship and is made from high-quality materials. In many cases, antique jewelry is too valuable to be worn or even displayed.
We sell all kinds of fine jewelry, including estate diamonds, vintage jewelry, and antique jewelry. If you have any questions or would like to peruse our selection, visit us in the Mall of America.