We have over 90 years of combined experience buying and selling fine jewelry.
Find beautiful, luxury jewelry pieces when you visit us at Heritage Estate Jewelry. Shop our selection online or visit our storefront in the Mall of America to view and purchase incredible jewelry sourced from all over the world. We are currently the highest-rated jewelry store in Minnesota, and customers from throughout the Twin Cities area turn to us when they want to access an incredible selection of fine jewelry and luxury handbags.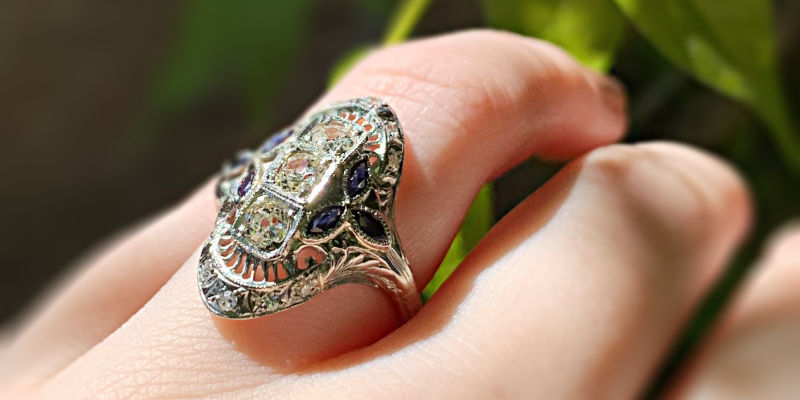 Our jewelry store not only sells beautiful jewelry, but also consigns pieces for sellers. Since we consign and showcase fine jewelry, we give our sellers a fair market price. This also gives us the opportunity to keep a revolving selection of beautiful jewelry pieces, so there is always a new treasure to find when you visit our storefront or browse our online store.
Additionally, we can repair fine jewelry and restore it to is original beauty. We can fix a variety of fine jewelry pieces, thanks to our expertise and experience in the fine jewelry business.
The styles and selection of jewelry we offer are truly one of a kind, and we can help you find exactly what you are searching for when you visit our jewelry store. Come and visit us at the Mall of America today or browse our online storefront to see which kind of unique treasures you can find to add to your growing jewelry collection.