Use our diamond concierge service to buy and sell diamonds.
When it comes time to selling your estate diamonds, it is important to work with knowledgeable, helpful diamond concierge professionals who have your best interests at heart. Whether you are selling or purchasing an estate diamond, you deserve the very best!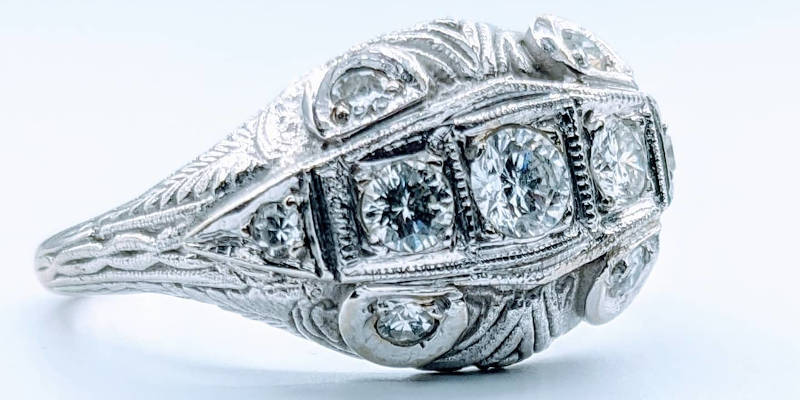 Using our estate network, we attract hundreds of potential buyers & sellers for your estate jewelry. We even go the extra mile, cleaning, authenticating and photographing your jewelry prior to listing. From start to finish, we are fully committed to getting you a great price when you're consigning or buying estate diamonds and antique jewelry, while ensuring an easy, secure process.
If you want to sell a diamond through our diamond concierge service at Heritage Estate Jewelry, bring your diamond into our storefront in the Mall of America. We will thoroughly evaluate the quality of the diamond and list the diamond at a fair market price. We also list all of our pieces on our online store, so buyers from throughout the U.S. and Canada can view our available pieces.
If you want to buy a diamond, we can give you access to our incredible selection. Since so many sellers from throughout Minnesota choose our jewelry store, we have a constantly revolving selection of unique, beautiful, and one-of-a-kind pieces for you to pick from.
Use our diamond concierge service to buy and sell beautiful diamonds right here in Bloomington, Minnesota. To learn more, please contact us today.