Consign your fine jewelry purchases through us.
At Heritage Estate Jewelry, our consignment service is an easy process in which we showcase, or consignor, your item until it sells. When your item sells, you get paid. Our focus is to pay you the most for your jewelry!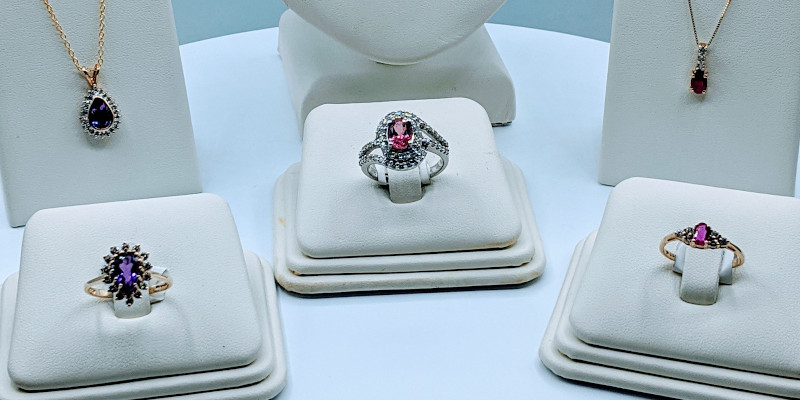 Consignment businesses are typically retail stores that specialize in a particular type of consumer product. The business accepts items for sale and agrees to pay the seller a percentage of the proceeds if and when the goods sell. Before we opened our fine jewelry store, our background in the gold and diamond buying business led us to create a better selling experience for jewelry owners in the Bloomington, Minnesota area who are seeking the most for their items. Our consignors typically receive 25-100% more on consignment compared to businesses that purchase jewelry for cash.
Here is what our consignment process looks like:
We evaluate all items that are offered for consignment and price based on market value. You do not need to know the history about the item.
Our split is 45/55 of the net sale amount (you get 55%).
All consignors are paid on the 15th day of month following the sale of their item.
In addition to selling at our location in Mall of America, we photograph and inventory all items on our website. We have many customers all over the United States and Canada. Our selection is viewed by thousands of people each month.
The advantages of the consignment model are:
Our consignors receive 25-100% more selling with us compared to any business that purchases gold or jewelry outright.
Jewelry is very difficult to sell to private parties; our expertise and location in the Mall of America will get the most views and top dollar for your item(s).
No need to spend time creating listings on eBay or Etsy or Craigslist to sell items or setting up a retail storefront.
No risk of shipping or setting up face-to-face meetings with internet buyers.
For more information about our consignment process, please contact us today.
Similar Services We Offer: